President Douglas Biography
Scroll Down for Page Content
---
---
President Laura L. Douglas, Ph.D.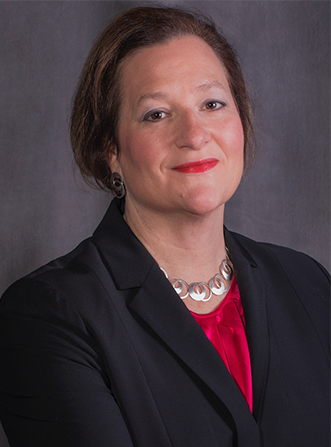 President Laura L. Douglas, Ph.D., is an agent of positive growth and change dedicated to working with students, faculty and staff to foster an inclusive environment with a ‌rich diversity of beliefs, cultures, languages, abilities and lifestyles.
Taking the helm as Bristol Community College's fourth president on July 1, 2017, President Douglas is dedicated to driving a college-going culture in the region. Through her leadership, Bristol Community College, with locations in southeastern Massachusetts including Attleboro, Fall River, New Bedford, Taunton and Online, continues to be a leading resource for higher education and workforce development. She is well-known throughout the community for her dedication to college access, Early College, continuing education, economic development and workforce preparedness.
Driven by her dedication to diversity, equity and inclusion, she has led the development of a strategic plan that weaves equity into all aspects of our mission, vision and values. During her tenure, the college has become a regional leader for social justice initiatives, a voice for underrepresented students and advocate of affordable and equitable access to quality higher education.
A true visionary, President Douglas works tirelessly on strategic initiatives that support student success and advance the institution, whether it is collaborations with K-12 and four-year institutions, innovative business partnerships, creative social media tactics or connections with our regional delegation, she is always finding new ways to strengthen the success of our students and engage our community.
She led the college safely through the COVID-19 pandemic while enacting a new four-year strategic plan rooted in the values of collaboration, communication, inclusion, innovation, respect and student success.
Under President Douglas' leadership, Bristol Community College has taken the international stage. Her dedication to creating jobs in the community and being on the forefront of the United States' emerging Offshore Wind industry demonstrates the community college's value as an economic driver in New England and beyond.
Dr. Douglas serves in many capacities outside of the college including the Board Chair for the CONNECT Partnership, a consortium of six public higher education institutions in Southeastern Massachusetts that enhances education access, enables cost savings and advances student achievement. She serves on several boards, including the Southcoast Chamber, the United Way of Greater Fall River, the MassHire Greater New Bedford Workforce Board, the Workforce Competitiveness Trust Fund Advisory Board, and the Massachusetts Department of Secondary Education's Career/Vocational Technical Education Advisory Committee. She is also a Rotarian. President Douglas attended the University of Southern Maine and holds an undergraduate degree in Social Welfare. She holds a master's degree in international administration from the School for International Training in Vermont and a master's and Ph.D. in education from the University of Michigan's Center for the Study of Higher and Postsecondary Education. She currently resides in Fall River, Massachusetts with her husband, Gregg Johnson.