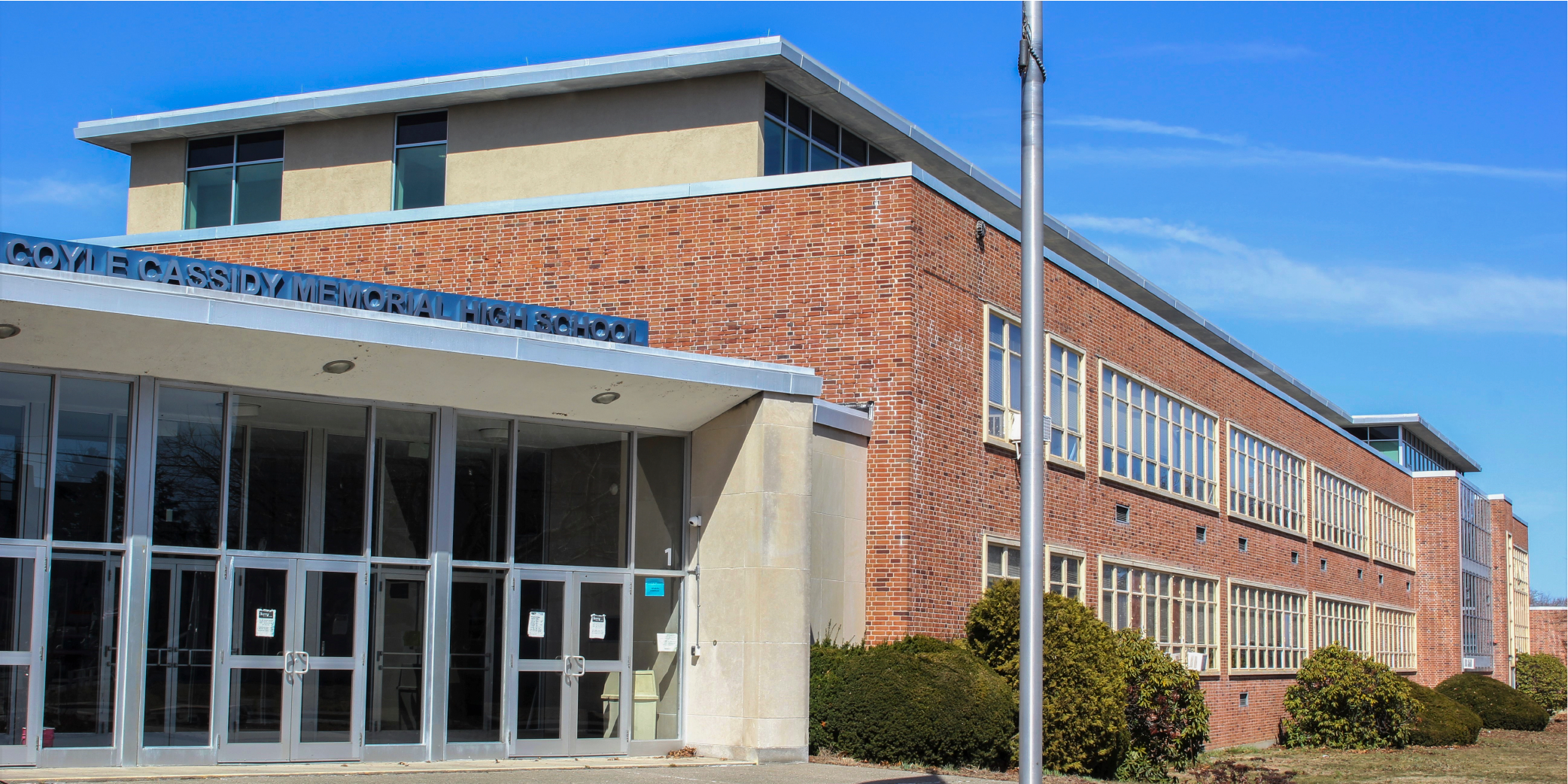 ---
Taunton Center Open!
Bristol Community College's new Taunton Center, at 2 Hamilton Street, is open for Fall 2022 and ready for students. Bristol's Taunton Center offers a variety of fully face-to-face and hybrid course offerings, student services, ample parking, convenient bus route access and is within walking distance to Taunton's downtown.

The re-imagined center features seven general-purpose classrooms, two computer labs, a full-sized gymnasium, an auditorium, as well as a high-tech biology and chemistry lab.
Register Today! Bristol's new Taunton Center features on-site enrollment services beginning in August and registration is open now at www.bristolcc.edu/Fall.
Watch highlights from the official welcome event:
---
Register for classes at the new Taunton location!
Registration for Current Students
Log in to DegreeWorks to check your degree audit and find your assigned advisor. If you have not already, we encourage you to connect with your Advisor as soon as possible. Your Advisor can also provide your PIN, which you may need to register. If you need assistance connecting with your Advisor, please contact AdvisingCenter@BristolCC.edu.
Register for classes now. You can make changes to your schedule if needed.
Complete your financial aid as soon as possible. If you need assistance, please contact Financial Aid at FinancialAid@BristolCC.edu.
Set up a payment plan if you're not using financial aid or if you haven't completed your FAFSA application.
Registration for New Students
Before you can register for classes, you must complete placement testing or receive an exemption. Click HERE to learn about the Testing Center.
Once eligible to register for classes, you will receive information from Advising on how to sign up for a New Student Registration Day, where you will meet with an advisor and register for your classes. New Student appointments will begin in December.
You will also be invited to view the New Student Orientation online to continue your introduction to Bristol. Learn more about orientation.
Our new Taunton Center is located at 2 Hamilton Street, Taunton, MA.
Know your MASK color. See the masking requirements HERE.
For questions, call 774.357.3767 or email Taunton@BristolCC.edu.
---
Jamard Jean-Pierre - Class of 2019
Jamard Jean-Pierre has lived his educational experience by two words: perseverance and persistence. Jamard was born in Brockton, the son of Haitian immigrants, before settling in Taunton, where he graduated from high school in 2016.

His walk across the Commencement stage has been a challenging yet rewarding journey.


Learn more about Jamard's story here.
---
QUICK LINKS