Scroll Down for Page Content
---
---
‌The Library Learning Commons is the central hub for tutoring at Bristol Community College. The Library Learning Commons houses both the Writing and the Tutoring and Academic Support Centers. With locations on each campus, the Library Learning Commons offers you, regardless of ability level, the opportunity to utilize the services and reach your educational goals.
Tutors are available to help you with study skills (note-taking, test preparation, etc.), specific course content questions (for most courses offered), and all types of writing (including non-class-related writing). Our tutors teach you the skills and give you the confidence to become the best student you can be, regardless of your level of learning. Library Learning Commons services are free to all members of the Bristol community.
Click a link below to access a tutor via an appointment in TutorTrac. In TutorTrac, you can also access Drop-In Online Tutoring.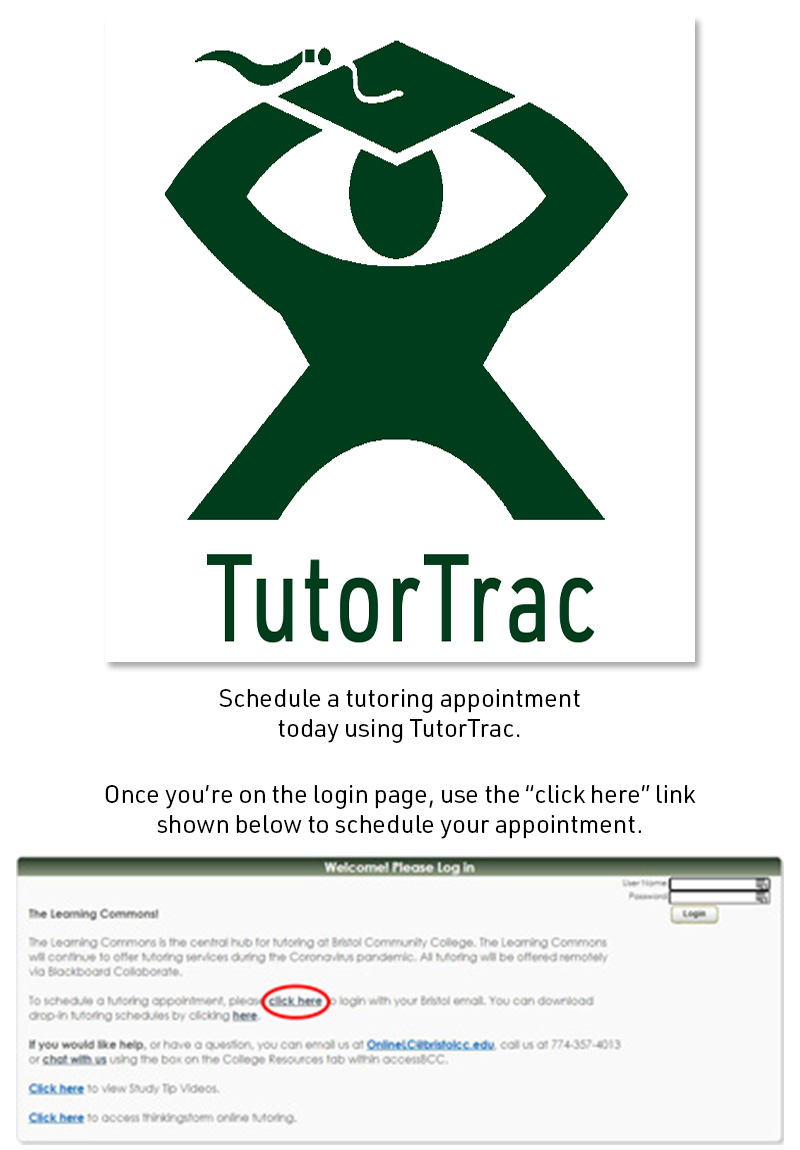 ‌
---
CLICK HERE FOR: BRISTOL TUTORTRAC APPOINTMENTS
---
Bristol also offers additional online tutoring with ThinkingStorm, an external source of online tutoring. Find out how to access this convenient and powerful learning tool here.