Scroll Down for Page Content
---
---
Class of 1984 - Alumnus Chose Law Enforcement to Make a Difference
Classes of 1984 and 2012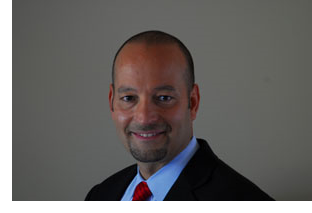 Henry J. Lescault, Bristol class of 1984, rested against a makeshift wall of sandbags, huddled in darkness and biting cold, and reflected on how his education and specialized training brought him to Waco, Texas on the fateful morning of April 19, 1993. Protected from the gunfire he heard in the distance, Henry realized how proud he was to be a member of the ATF's Special Response Team. His mission that day was to assist the FBI's Hostage Rescue Team as they worked nonstop to bring the 51-day siege to an end.
The Branch Davidian compound, which housed 81 men, women, and children, soon erupted in flames. In the aftermath of the tragedy, four of his friends and fellow ATF Special Agents lost their lives serving a search warrant, and only eight of the occupants survived. David Koresh and 76 of his followers died. "As an EMT and team Medic, I provided medical intervention to four of those survivors that day," remembers Henry. "I have never forgotten how the quality training and education that I received throughout my life had prepared me for that and countless other operations in my law enforcement career."
As a young boy growing up in the Maplewood section of Fall River, Henry dreamed of working in law enforcement. "As long as I can remember I wanted to help protect the people that could not protect themselves," said Henry. "I chose law enforcement to make a difference in the world." His arduous journey to become a federal agent began at Bristol Community College in the criminal justice program. "I truly believe that Bristol is one of the best schools in the world," he said. "The quality of the professors and campus are unrivaled." Henry's advice to students is to transcend above the academics and really get to know their instructors on a personal and professional level.
One of the advantages of enrolling at Bristol was that his instructors in his program had professional experience in the field. "They were all professional law enforcement, either active or retired," said Henry. One of his favorite instructors was Ray Lavertue, Professor of Criminal Justice. Ray taught relevant skills in criminal justice, corrections, and other hands on topics such as how to lift and analyze a fingerprint, and how to take a cast mold of a footprint or tire print. "This really helped me as I eventually was selected as a police officer on the Fall River Police Department, chosen to attend the state and local police academy in Foxboro, and later on, the Federal Law Enforcement Training Center in Georgia."
Henry was raised by a single mom who instilled a strong work ethic and placed a priority on religion, honesty, integrity and the importance of an education. Her influence inspired him to work hard and excel in school and in life. Although Henry took his studies seriously and "hit the books," he also found the atmosphere at Bristol comfortable and friendly and he enjoyed the social aspect of being a student. "One of my most memorable experiences was hanging out in the Commonwealth Center in G building with my friends and making new ones."
In 1984 he graduated from Bristol with an associate in criminal justice and in 1986 he obtained a bachelor in sociology from Bridgewater State University. Henry considers his greatest achievement graduating from the police academy with the state of Massachusetts, and serving as their Honor Graduate and class president. "I believe all of my achievements are a blessing from God," said Henry.
His education and training at the police academy served as a springboard to launch his career as an NCIS agent and eventually an ATF agent. Working under the window of the U.S. Department of Justice in Washington D.C., the Bureau of Alcohol, Tobacco and Firearms protects the public from violent criminals, criminal organizations, the illegal use and trafficking of firearms and explosives, and acts of terrorism. As a federal agent, he rose through the ranks until finally achieving a leadership position serving as a division chief and senior manager and then ombudsman/leadership coach.
Henry earned a master's degree in executive coaching and organizational development from Queens University of Charlotte and received his certification in leadership coaching and facilitation through Georgetown University. After working in law enforcement for 30 years and retiring, Henry became a professional speaker, trainer and coach. He takes a holistic approach to life and believes it is important to "take care of yourself physically, mentally and spiritually." Living by that mantra landed him a coveted position as a consultant, coach, and facilitator/trainer with Franklin Covey, one of the top 10 consulting and peak performance leadership training companies in the world. Henry loves his company's mission, which is "We enable greatness in people and organizations everywhere."
Henry is passionate about helping others and making a difference. "I'm grateful for now being in a position where I can influence others on a global scale and help people achieve excellence in their personal and professional lives," stated Henry. He also wrote the book, Present with Power, Punch and Pizazz!, which serves as a guide to help people increase their personal and professional presence, assist them in fostering connections with others, and deliver presentations with ease. "I believe that excellence in life is achieved by possessing three things," stated Henry. "Perseverance, tenacity, and discipline, and that all of these are blanketed by honor."