Scroll Down for Page Content
---
---

NOW HIRING! - Apply to be a Work Study
Bristol Community College is an approved VA Work Study site with the Department of Veterans Affairs. This means students, dependents and uniformed service members, are eligible for paid positions in the Veterans Center during the academic semester. VA Work Study students can log hours between classes while adding value to other military connected Bristol students on campus and in the community. Our team of students are more engaged with resources for academic success and professional networking. They can assist other Bristol Veterans in applying for VA benefits, additional veteran resources, and Bristol programs. This opportunity empowers veterans, spouses, and children using VA educational benefits as well as alleviates financial stress while being a student.

Pay is tax free and deposited directly from the VA, similar to monthly Military Housing Allowance (MHA). To be eligible, Bristol students must be registered for 9-credits (Fall/Spring) or 4-credits (summer sessions) and be using a VA education benefit (Chapters 30, 31, 33, 35, or 1606). This does include spouses and children using their loved one's benefits. You can also be a student at other colleges or universities and work at Bristol. This is great for Bristol alumni at UMass Dartmouth, Bridgewater State University, Rhode Island College, etc.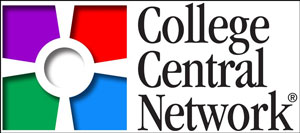 To Apply: Log into your AccessBCC account and find College Central Network under "College Resources." Or, go directly to the site below. You will need to activate your College Central Network account. Once there, search for VA Work Study or the Joseph A. Marshall Veterans Center. Read the job descriptions, tailor your resume to the specific job you are interested in and submit your application with a cover letter. You will be contacted for an interview. The best time to apply is after registration opens for the next semester and 45 days before the beginning of that semester.