Scroll Down for Page Content
---
---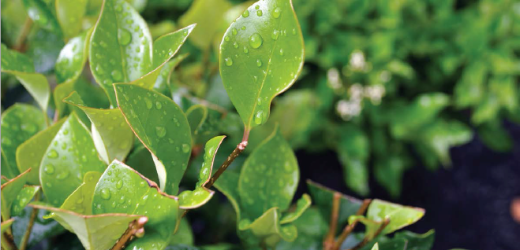 Offered as an associate degree in liberal arts or certificate at Bristol Community College, Sustainability Studies offers a dynamic entry into the societal challenges and opportunities offered by climate change, resource consumption, and energy use. A Social Science-based sustainability education prepares you for the ecological realities facing humankind and enables you to apply sustainability knowledge at work, home, and in the community.
Your Sustainability Studies education can be put to work in:
Environmental Management
Urban Planning
Ecological Restoration
Business Consulting
Human Relations
Ecological Education


You also may be eligible to transfer to programs at other colleges and universities including:
Environmental Studies
Social Work
Education
Business
Engineering
Agriculture
Coursework
Courses in the Sustainability Studies programs include unique topics such as:
Ecoliteracy, Education, and Society
Resilient Sustainability: Preparing for the Future
Science vs. Pseudo-Science
Sustainability from Different Perspectives
Sustainable Economics: The Rise of the New Economy
Sustainability, Human Rights, and Climate Justice
Personal Growth

Students in the program will be able to anticipate and identify sustainability threats and challenges within societal settings and address them with appropriate responses. The program also will prepare students to work effectively with agencies and communities to address sustainability challenges, as well as articulate sustainability responses through clear oral and writing practices.
Learn More
Admissions - 774.357.2947
Financial Aid - 774.357.2515
Program information
Dr. Nancy Lee Wood
Sociologist and Director of the Institute for Sustainability and Post-Carbon Education
774.357.2043; Nancylee.Wood@BristolCC.edu.