Scroll Down for Page Content
---
---
Bristol Community College is home to a comprehensive Science, Technology, Engineering and Mathematics program that will prepare you for a career in the cutting edge field. The college hosts a series of programs throughout the year for area middle and high schools.
Once a college student, Bristol continues to offer valuable STEM opportunities. Completion of a STEM program can prepare students to transfer to a wide variety of bachelor's degree fields including:
Biology
Chemistry
Computer Science
Engineering Science
Mathematics
Physics


Learn more about the Bristol General Studies/STEM Transfer Studies degree program.
Bristol Student Joins NASA Program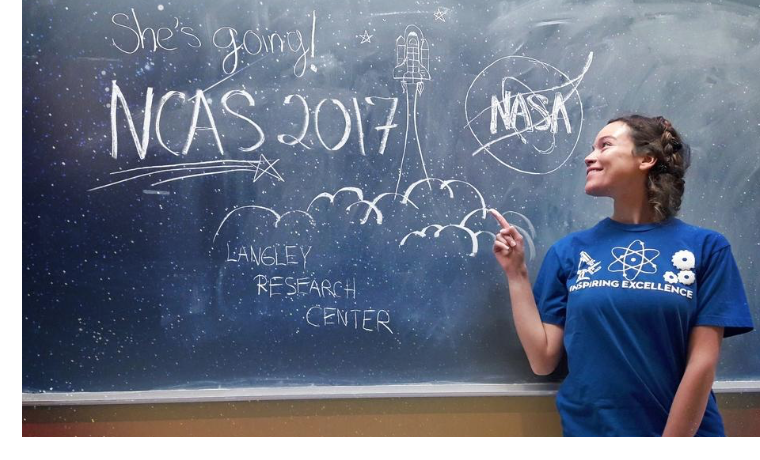 Sky's the limit for Bristol STEM student, Sara Hincapie
Sara Hincapie, Colombian native is first Bristol student accepted to prestigious NASA program. And now she's the new student rep to the Bristol Board of Trustees

‌As a little girl in Medellín, Colombia, Sara Hincapie always felt drawn to the moon.
"I loved looking at the moon. I always felt safe looking at it," said Hincapie, 20.
"I remember being 4 or 5, going down the street, holding my mom's hand, and thinking it was interesting how this giant orb in the sky was looking after me. No matter where I moved, it was there following me."
-Article and photo from the New Bedford Standard-Times