Student Success Center
Who are we?
The mission of Bristol's Student Success Center is to identify, engage, and coach Bristol students facing challenges to their academic progress through a holistic case management approach that offers them additional support to achieve their goals.


How can we help you?
Need support staying enrolled at Bristol? Interested in returning to Bristol but don't know where to start?
We can help!
At the Center, we assist students by:
Creating a step-by-step plan to help you return or stay enrolled at the College.
Providing regular check-ins to help keep you on track with your goals.
Connecting you to on-campus and off-campus community resources designed to support your continued success.


Meet our Staff
Associate Director – Meri Michaelson, MPA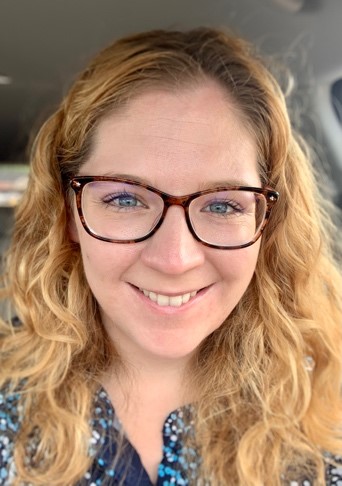 Meredith.Michaelson@bristolcc.edu
Meredith (Meri) provides leadership and oversight to all aspects of the Student Success Center and its staff. Meri got her start at Bristol in academic advising and has had a long track record of providing intentional and holistic support to students for years before that. Meri loves to cook, listen to country music, and read. She considers herself a life-long learner and hopes to get her PhD one day!


Student Success Coach – Aldina Alves-Vicente, M. Ed.

Aldina.Vicente@bristolcc.edu
Aldina is originally from Cape Verde, and grew up in Brockton, MA. She obtained her bachelor's degree from the University of Massachusetts Dartmouth and a Master of Education in Student Affairs Counseling from Bridgewater State University. She is the first one in her family to obtain both a bachelor's and master's degree and she is no stranger to the obstacles many first-gen and low-income students face throughout their academic journey. In her role as a Student Success Coach her goal is to provide individualized support to help students develop self-advocacy and interpersonal communications skills to achieve both their academic and personal goals.
Click HERE to make an appointment with Aldina.

Student Success Coach – Carolyn Mase, M. Ed.

Carolyn.Mase@bristolcc.edu
Carolyn Mase grew up in Western Massachusetts and currently resides in Providence. Carolyn has a Bachelor of Arts degree in Spanish from Framingham State University and a Master of Science in Higher Education Administration from Southern New Hampshire University.
Carolyn has spent about two years living, studying, and working in Spain. After graduating from Framingham State, Carolyn spent time in the Barcelona region of Spain teaching English as a world language. Upon returning to the United States, she worked as the educational specialist for Housing Families in Malden, MA and from there went on to work as the International Admissions Counselor and Administrator on the Boston campus at MCPHS University while pursuing her master's degree. Since leaving MCPHS, Carolyn has been working as an Academic Advisor and Operations/Salesforce administrator for MedCerts, an organization through which students can obtain certificates that can lead to national certifications in the healthcare and IT fields.
Click HERE to make an appointment with Carolyn.


Student Success Coach – Christine V. Ghani, M. Ed.

Christine.Ghani@bristolcc.edu
Christine grew up in Rhode Island and still lives in the Providence area. She has a Bachelor of Science in Baking & Pastry and Food Service Management from Johnson & Wales University and a Master of Education in Student Affairs Counseling from Bridgewater State University. Christine has previously interned in the Career Development Center at Rhode Island College and worked as a graduate assistant in Learning Assistance at BSU. As a former commuter student, she is passionate about helping students juggle their schoolwork and personal responsibilities. Yes, she still bakes, and enjoys gardening and playing with her dog!
Click HERE to make an appointment with Christine.


Student Success Coach – Milly De La Cruz

Mileiry.Delacruz@bristolcc.edu
Milly was born and raised in Providence, Rhode Island and worked previously at the Community College of Rhode Island (CCRI) as an Interim Donor Engagement Officer. At CCRI, she was the leader of alumni relations, communications and events and helped raise money to support CCRI students. Milly earned an Associate of Arts degree in General Studies from the Community College of Rhode Island, a Bachelor of Arts in Communication from Rhode Island College and is currently a graduate student at Providence College pursuing a Master of Education.
Click HERE to make an appointment with Milly.


Student Resources
---
Contact Us
Complete this online form and a member of our staff will reach out to you!
Email: StudentSuccessCenter@bristolcc.edu | Phone: 774.357.2125
<! -- end -->

Skip to main content